---
The state controls family life. The church still wants to make a difference.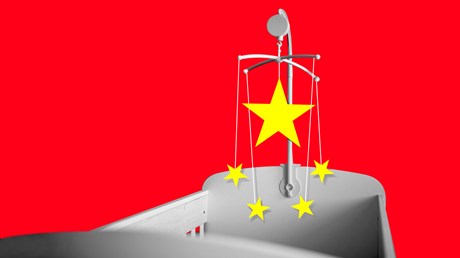 It was nearly noon in Chengdu, and the early June day had begun to heat up. Several Christians from Early Rain Covenant Church stood in front of a gynecological hospital, handing out pamphlets to people walking past.
The Chinese pro-life activists had gathered for Children's Day (June 1) and were asking women to refrain from getting an abortion that day. Their pastor, Wang Yi, was supposed to join them. But early on that 2013 morning, police officers had blocked him from leaving his house.
From 2012 to 2016, members of the well-known Reformed congregation took to the streets of Sichuan's capital on Children's Day to advocate against abortion. Throughout the year, the church organized anti-abortion public lectures. But activists frequently faced government pushback; police often blocked speakers from leaving their homes or broke into the venue to halt events.
By 2016, the crackdowns seemed to have worked; the anti-abortion event publicity disappeared from WeChat. At the end of 2018, Wang was arrested and jailed and the government banned Early Rain from gathering.
But the government had also changed its tune on abortion. After decades of China pushing its one-child policy, the reality of a low birth rate led to policies encouraging families to have two or three children.
Today, the disbanding of Early Rain and the government's pivot on abortion have led pro-life Chinese Christians to reflect on the best strategies to protect unborn babies and take care of pregnant women. Though disagreements exist over how this congregation and the greater church have organized around fighting abortion, Early Rain's courage in proclaiming a pro-life message impressed many in the wider Christian community.
"Most …