---
(UPDATED) Dozens of scholars praise the Scottish historian of missions for his groundbreaking research re-centering Christianity from West to South and for his personal support.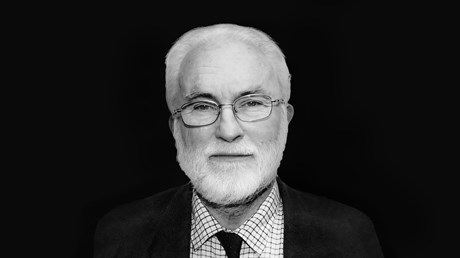 Below is a selection of tributes for Andrew Walls from scholars of global Christianity in Africa, Asia, Europe, and the Americas, many of whom are former students of the Scottish historian of missions they knew and admired as "Prof."
Brian Stanley, professor of World Christianity, University of Edinburgh School of Divinity, Scotland:
It is impossible to capture the extraordinary richness of Andrew's long life—a life that was devoted to Africa, the world church, to his many graduate students, and to his collaborators in his multiple scholarly enterprises in the history of missions and world Christianity. There are many of us who can testify that it was Andrew who first gave us our vision for the work of chronicling, documenting, and interpreting the transformation of Christianity from its apparent status as a European-dominated religion to a faith that now finds its most vibrant expressions in the global south and in migrant churches in the northern hemisphere.
He will be especially missed by those who studied under him in Aberdeen, Edinburgh, Liverpool, Princeton, at the Akrofi-Christaller Institute in Ghana, elsewhere in Africa, and also at the Overseas Ministries Study Center in its then home in New Haven. We will remember him for those amazing lectures, rich in thematic texture and biographical detail, latterly read with considerable difficulty as Andrew's sight deteriorated. We will remember him for his penetrating articles, covering a vast range of topics from every continent and strand of Christian tradition. We will remember him for his deep Christian faith, expressed through a life-long attachment to Methodism, but with sympathies that extended to those of every denomination and none. Above …