---
The churches are willing. But the bureaucracy is weak.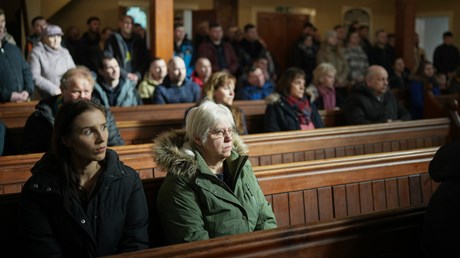 When Wai Lin Wong arrived in Bristol from Hong Kong in April 2021, one of the first things she did was look for a new church.
"I logged onto Facebook; I searched Google," she said, "and found churches with webpages translated into Chinese, groups of other Hong Kongers, and sanctuaries full of people like me."
That happened a lot, said Mark Nam, an Anglican priest in Bristol. As the Chinese government clamped down on the democratic freedoms of the former British colony in 2020, thousands of Hong Kongers fled to the UK thanks to a visa program that allows them to live and work in Britain with a pathway to full citizenship.
Hundreds of churches announced they would welcome the Hong Kongers with open arms. They did. And cities like Bristol have since seen their churches swell with newcomers, Nam said. Anglican parishes, Chinese Protestant churches, and evangelical congregations all grew dramatically in the last year.
"It's been wonderful to see the welcome," Nam said last year.
In recent months, UK Christians responded to another influx of refugees, this time from Ukraine.
The Sanctuary Foundation, which supports potential sponsors and assists the government in rolling out its Homes for Ukraine program, said over 2,000 churches, businesses, and schools plugged into their programming or volunteered to help in some way since March.
But in both cases, along with the surge of compassion, support programs, and congregational growth, there have come a host of challenges—from bureaucratic inertia to worrying signs of prejudiced double standards.
Sanctuary Foundation's founder Krish Kandiah, who has been working with refugees since the 1990s, said his organization has been seeing churches …