---
Celebrating 50 years one of the most important revivals of modern American Christianity.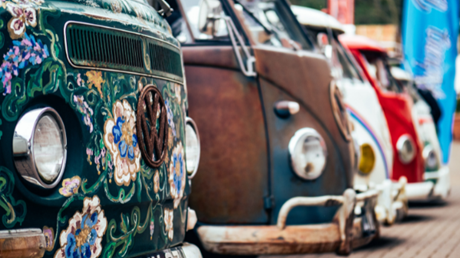 Six decades ago, America experienced a period of moral, political, and even spiritual turmoil very similar what many are experiencing today. Years of political polarization were capped by an outpouring of protest and violence at the DNC Convention in 1968. The Vietnam War was increasingly seen as an intractable quagmire even as the casualty count grew. Political and cultural leaders were being assassinated at an unprecedented rate. As the decade neared its end, the counterculture solutions of free love and drugs were revealed as counterfeit solutions even as ruined countless lives.
At this most unlikely point, the Holy Spirit provoked one of the most unlikely revivals amongst some of the most unlikely people in American history. Originating in various points across the country but most strongly in Southern California, networks of hippies, musicians, pastors, and evangelists. It was amazing how hippies, houseless people and the marginalized of society were being transformed by the Word of God into preachers, worship leaders, and agents of redemption.
Remembering the Jesus People
For those hoping and praying for revival, it is important to reflect on the history of God's faithfulness to his people. Just as God called Israel to rememberhis past works so that they would not depart from the truth (Deut. 8:2), the Church must listen to and learn from the past so we might engage our world today. With this in mind, let me offer two initial takeaways in surveying the Jesus People Movement that current students, pastors, church leaders, and everyday Christians praying for revival may learn.
First, amidst U.S. and global turmoil, the revival was led largely by and focused toward young people. Over the course of a decade, thousands …