---
Tens of thousands of Afghan evacuees are coming to the US without special status or government funding for resettlement, putting more responsibility on Christian donors and volunteers.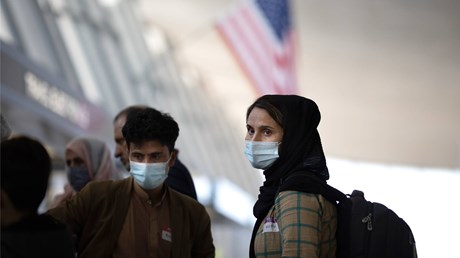 Eileen Wilson pulled up to work at the Hope Center for refugees and immigrants in Cleveland, only to find Afghan families from the surrounding area and beyond standing in line at its entrance and waiting in cars in the parking lot. Some had driven hours, even from out of state.
The crowds were a spillover from an emergency legal clinic held earlier that week in partnership with Catholic Charities. They were there to get help for their family members trapped in Afghanistan after the Taliban takeover.
Every day for weeks, Afghans have showed up at the Hope Center. They're placed on a waiting list to be assigned a pro bono lawyer to help them file immigration paperwork for up to three family members back home.
"I think we've met most of the Afghan people in Cleveland," said Wilson, who directs the nonprofit.
A founding member of the Refugee Services Collaborative of Greater Cleveland, the Hope Center is the only evangelical organization in Ohio providing specialized services for refugees, including a full-time attorney on staff, after World Relief Akron shut down in 2019.
Within four days, the center was able to exceed its fundraising goal and collect over $66,000 from donors, enough to file applications for over a hundred family members under the provisions of a designated immigration status called humanitarian parole.
With 18,000 Special Immigrant Visa (SIV) applications already backlogged and the lengthy timeline of the traditional refugee route, parolee status—once rarely used—is now being encouraged by the government as a stopgap legal measure to get as many Afghans into and through the immigration pipeline as quickly as possible, once their application is approved.
The parole application is …