---
Celebrating long-term missionary service in Europe when most only last one term.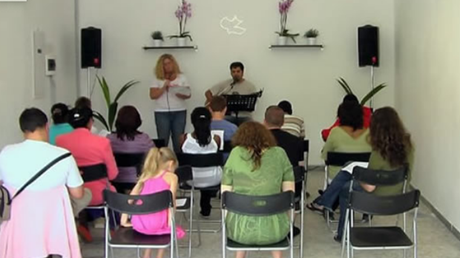 Calvary Chapel Rome is part of the global Calvary Chapel movement. It was planted by Brent and Hope Harrell. There are lots of interesting things about them, but perhaps most interesting is that they have been serving in Rome since 1999. That's unusual because missionaries to Europe often last only one term.
Europe is the kind of hard soil that Jesus spoke about in the parable of the soils. Large evangelical churches are often measured in the dozens vs hundreds here.
When Brent and Hope arrived, they first planted an international church in the historic center, doing services in English and Italian. Eventually, they felt called to start a new church in the neighborhood where they live, in Tor Bella Monaca. Tor Bella Monaca is often called the Bronx of Rome, in other words, it is an economically depressed community.
They planted Tor Bella Monaca and a church in the hills of Rome, and then in 2017, they planted another church, sending out half their members in what was an already small (by American standards) church.
When I was there, the church had about 25-35 people, though I was there in August and that's when all of Italy goes on a vacation, so there were fewer people than normal in the pictures. The picture to the right is from worship. Of course, Covid has changed everything.
The church was simple and beautiful. We'd call the church a storefront in the U.S., though it is not in the typical storefront in that there are no other businesses around. (Residential buildings in many built-up areas will often have the first floor for commercial purposes.) To the left is a picture of the exterior.
A few things stood out to me. First, the commitment of the Harrells. They moved from Boise, ID to Rome and have stayed …