---
How one church in Brooklyn, the epicenter of the COVID-19 crisis, is responding to opportunities in their neighborhood.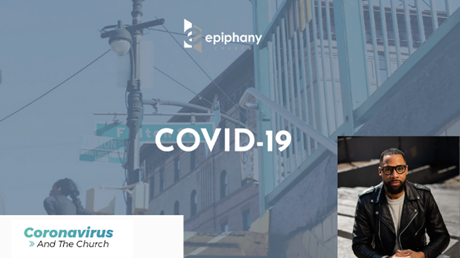 I can still hear the music spilling from storefront churches on Sunday mornings, smoke billowing from the Caribbean restaurants cooking their jerk chicken and the consistent chaos of jumping on and off subway trains.
Woven into our culture is a consistent grind that fits well with the NYC nickname, "The City That Never Sleeps."
Brooklynites in particular have a uniquely prideful ego—feelings of invincibility, constantly busy, always going somewhere, always working or hustling for the next job, and always in search of the next big event.
If you would've told me a month ago that Brooklyn would be brought to a screeching halt, I could never have believed it!
Here are a few especially unpreferred conditions for young New Yorkers, many of whom make up our church population: a city in panic, financial insecurities, and logistical limitations. Coincidentally, all of these have filled recent broadcasts as the COVID-19 crisis set up its pandemic epicenter in the cultural capital that is New York City.
The updates came quickly and often without warning or clarity, leaving many pastors and churches (including mine) scrambling, trying to figure out how to adjust to the nationally suggested guidelines and local directives—it's been like building and flying the plane at the same time.
With these thoughts consuming our staff and elder meetings, beacons of hope have begun to emerge from the darkness; we've stopped merely looking at the problems and started looking at opportunities ahead.
Opportunities for individuals to serve their neighbors in a much more tangible way, for families to create healthier rhythms of rest and devotion, and for the church to digitally enter into homes previously outside our …