---
The heart of Christian worship in Pakistan is the Punjabi Zabur, a century-old model of how to successfully contextualize Scripture.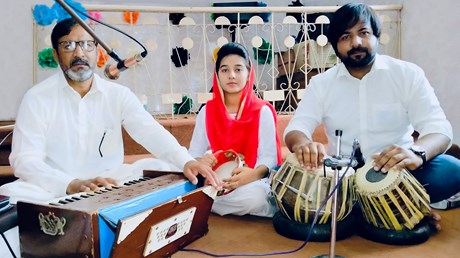 As Christians observe the International Day of Prayer for the Persecuted Church (IDOP) this month, many will place high on their prayer list the nation of Pakistan, ranked the fifth most difficult place in the world to follow Jesus.
Yet amid the prejudice, discrimination, and persecution faced by believers there, many Pakistani Christians have a unique resource to draw upon at the heart of their worship: contextualized psalms.
A century ago, the Book of Psalms was translated into Pakistan's predominant language, Punjabi, in versified form [see historical sidebar below]. Commonly referred to as the Punjabi Zabur, these poetic metrical songs can unequivocally be regarded as the most accustomed, read, sung, recited, and memorized part of Scripture by the body of Christ in Pakistan.
Corporate worship within Pakistani churches (which are overwhelmingly ethnically Punjabi) is considered incomplete if the Zabur are excluded. As the deepest expression of indigenous Christianity, they can rightly be viewed as the heart of Christian worship in Pakistan and have given its believers an unrivaled familiarity with the Book of Psalms.
As a child in Pakistan, I learned many of the psalms in Punjabi, my native language. Early in the morning, before we'd go to school or work, my father would sing them melodiously, and the tunes and beautiful words would bring unexplainable peace and comfort to my mind and heart. Our house faced the main mosque in the area, and the adhan, the daily call to prayer sung by the imam, was loud through the minaret speakers. However, as I listened to the Zabur from my father, the call to prayer would fade from my ears.
The Punjabi Psalms play a vital role in the church liturgies and the sociocultural gatherings …