---
Same-sex attracted believers pay the cost of discipleship every day. Our witness needs to be heard.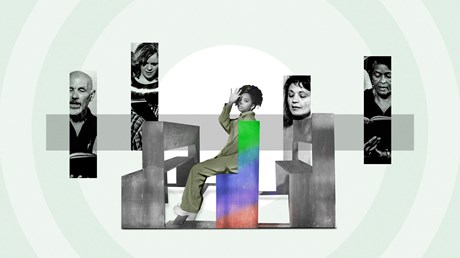 After a recent conference, a gay friend reached out to me with a heartbroken message: "I thought the yoke of Jesus was supposed to be light." Some leaders responding to the event, he said, were "making it sound like faithfulness to Jesus either means Jesus changing something that he hasn't changed yet" or "God really [wanting] me to lie to people and just say that I'm not gay anymore." He felt like crying, he said.
My friend's story is just one example of the sometimes-tense relationship between the evangelical church and the LGBT community. He and I and others involved in the Revoice community are part of a growing minority of Christians who desire to be honest about both our experiences of attraction and also our steadfast commitment to live in obedience to the sexual ethic presented in the Bible as God's design for all people, regardless of attractions or orientations.
The conversation about gay identity is not new, but it has become much more acerbic of late. Following the Nashville Statement a few years ago, an increasing number of denominations have released their own declarations concerning marriage and sexuality.
The Presbyterian Church in America, the Anglican Church in North America, and the Church of the Nazarene have all published committee reports or position papers concerning the use of identification language among sexual minorities who are church members. Meanwhile the United Methodist Church is looking to disunify at their next gathering over affirmation of gay unions by some congregations.
All of this is quite personal to me. Friends to the theological left and right of me have attempted to interact with and understand me …