---
Rashad Hussain, who would be the first Muslim to hold the position, is seen as a defender of religious minorities including Christians around the world.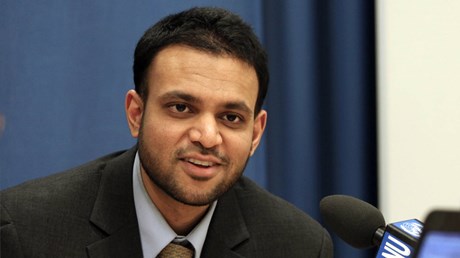 A Senate Foreign Relations Committee hearing on Tuesday considered the nomination of Rashad Hussain to be President Joe Biden's ambassador-at-large for international religious freedom. Hussain's confirmation would make him the first Muslim to hold the position.
Hussain held a number of roles in the Obama administration, serving on the National Security Council, as an associate White House counsel, and as special envoy for strategic counterterrorism communications and special envoy to the Organization of Islamic Cooperation (OIC). The OIC is an intergovernmental organization representing 57 member states, most of them with a Muslim majority.
The 42-year-old lawyer was one of five nominees who took part in the virtual confirmation hearing on Tuesday.
"(A)s a Muslim American, I have seen the impact of bigotry and guilt by association tactics used against minority communities, including the message it sends and dangers it poses to young people," Hussain said during his prepared remarks to the committee.
Hussain, born in Wyoming to Indian parents and raised in Texas, is a Hafiz, or person who has memorized the entire Qur'an.
Hussain vowed to ensure that religious freedom issues would never be sacrificed in diplomatic or economic negotiations with China.
"China is one of the worst abusers of religious freedom in the world," Hussain said in response to a question about America's response to the Uyghur genocide. Hussain called for increased US pressure on China to alleviate the suffering of not only the Uyghurs but Tibetan Buddhists, Chinese Christians, and members of the Falun Gong religious movement.
He suggested that America should encourage Muslim-majority nations to protest China's …