---
Ken Harrison says new men's movement will continue pursuing racial reconciliation.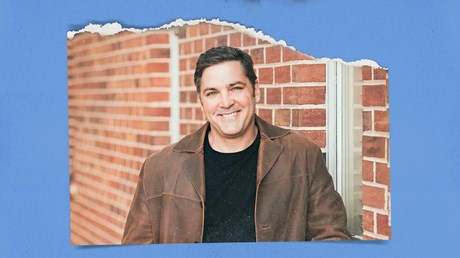 Racism and racial division remain a priority for Promise Keepers.
The newest iteration of the men's movement is led by Ken Harrison, a former Los Angeles police officer and the CEO of the donor-advised fund WaterStone. Harrison told CT that in some ways, Promise Keepers will be different from the men's movement that many may remember from stadium events in the 1990s. There will be more efforts, for example, to get men involved in local churches and men's groups after events are over.
But in other ways, the mission is unchanged. Promise Keepers will gather men into stadiums "for worship that strengthens the soul, brotherhood that lasts a lifetime, and tools that empower you to be the man Christ intended you to be."
The first in-person event for the relaunched organization will be held at AT&T Stadium in Arlington, Texas, July 16–17. Speakers include pastors A. R. Bernard, Donald Burgs, and Robert Morris; Dallas Cowboys chaplain Jonathan Evans; Christian psychologist Les Parrott; and retired US Army general Jerry Boykin. Eighty thousand men are expected to attend.
Harrison spoke to CT about why the men's movement continues to pursue racial reconciliation.
How important is racial reconciliation in the DNA of Promise Keepers?
It's a core part of who we are. Promise Keepers really started racial reconciliation. I think they may have even coined the term, and yet they never get any credit for it. I don't think it fits a lot of people's narrative. Christians reaching out on race and reaching out for oneness, I don't think that fits the narrative of a lot of people who don't love Jesus, and they've tried to write that out of who we are.