---
USCIRF "appalled" at "unexplainable" Nigeria decision, "welcomes" Russia and Taliban inclusion, and wishes India, Syria, and Vietnam were also named and shamed.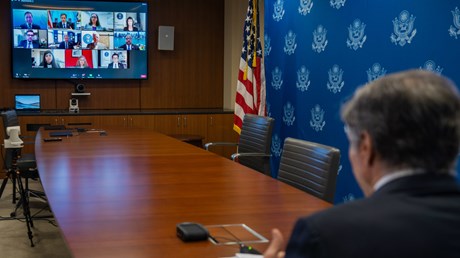 The US State Department has added Russia to its list of nations it considers among the world's most egregious violators of religious freedom.
Russia joins Myanmar (referred to as Burma on the list), China, Eritrea, Iran, North Korea, Pakistan, Saudi Arabia, Tajikistan, and Turkmenistan on the 2021 list of "Countries of Particular Concern" (CPC).
The most controversial change: Nigeria, which was finally added to the top-tier CPC list last year, is no longer included.
Nor is the troubled West African nation listed on the second-tier "Special Watch List," where Russia had been listed in the 2020 designations. Meanwhile, Algeria was added to the watchlist, joining Comoros, Cuba, and Nicaragua, which were also listed in 2020.
"In far too many places around the world, we continue to see governments harass, arrest, threaten, jail, and kill individuals simply for seeking to live their lives in accordance with their beliefs," Secretary of State Antony J. Blinken said Wednesday in an announcement. "This Administration is committed to supporting every individual's right to freedom of religion or belief, including by confronting and combating violators and abusers of this human right."
"The challenges to religious freedom in the world today are structural, systemic, and deeply entrenched. They exist in every country," stated Blinken. "They demand sustained global commitment from all who are unwilling to accept hatred, intolerance, and persecution as the status quo. … We will continue to press all governments to remedy shortcomings in their laws and practices, and to promote accountability for those responsible for abuses."
Blinken also redesignated …