---
A wave of activists across countries and denominations is calling for the end to non-disclosure and confidentiality clauses.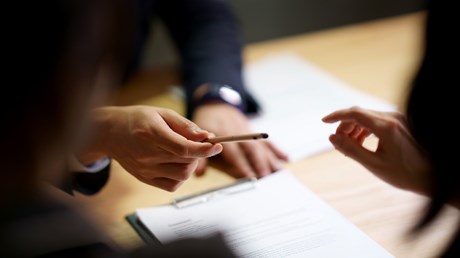 A growing number of ministers, missionaries, Christian workers, abuse victims, and victims' advocates are publicly objecting to the non-disclosure agreements and confidentiality clauses used by major religious organizations. They say the legal tool that was designed to protect tech industry "trade secrets" is widely misused to conceal abuse, preserve secrets, and protect powerful reputations without regard for the human cost.
On Wednesday, a group of them launched a campaign to end "the misuse of non-disclosure agreements," called NDAs, with a website and the hashtag #NDAfree.
"It's time to set people free," said Lee Furney, one of the organizers of #NDAfree and a British expat who lives in Malawi and works to support churches there. Furney played a key role in exposing the sexual abuse of evangelical Anglican leader Jonathan Fletcher, and has become an advocate for abuse survivors.
"In some ways, an NDA can look reasonable," he told CT. "But find for me the perfect NDA, and it's still not perfect. There's no transparency. No accountability. You can't track them or how they're used. And they're binding the conscience for the future, saying I can't change my mind, regardless of the situation."
Non-disclosure agreements and confidentiality clauses are often quite expansive, with broad and sometimes open-ended definition of confidential. One agreement reviewed by CT included the names of anyone the person had ever worked with in the parachurch organization, any information that could be deemed damaging or disparaging, and any "information regarding ministries."
Most NDAs include prohibitions against disclosing …