---
What recent scandals teach us about "betrayal blindness" in both church and parachurch settings.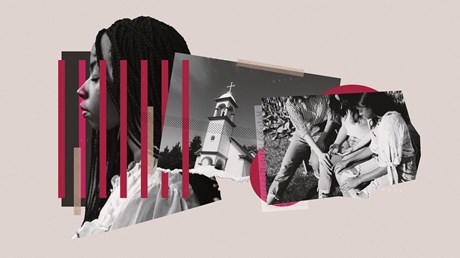 A recent article about Ravi Zacharias International Ministries (RZIM) traces whistleblower Ruth Malhotra's dawning realization that everything with the apologist and his ministry was not what it seemed to be. The piece alludes to questions that no doubt many have asked about Malhotra—who worked closely with Zacharias—and others: How could they not have seen this sooner? And why didn't they leave earlier?
Those questions are not unreasonable. After all, we might listen to CT's podcastThe Rise and Fall of Mars Hill and wonder of those who left the church staff, "How did you not see all along the narcissism and dysfunction in such a setting?" Or even further afield, we might watch a documentary about Leah Remini's departure from scientology and ask, "How could you not see that this was a multilevel marketing scheme combined with a UFO cult?"
There are many reasons why people stay in toxic systems as long as they do. Some of those reasons are rooted in the human sins of pride and ambition and some in the human foibles of fear or ignorance. But not all are. In some cases, what's at work is "betrayal blindness." The concept belongs to psychologist Jennifer Freyd and refers to the need for a person to trust a spouse, a parent, a caregiver, or a leader and, when betrayed by them, to fluctuate between the need to end the abuse and the need to preserve the relationship.
Lori Anne Thompson, the first woman to come forward publicly with charges against Zacharias, uses the term in her interview with Bob Smietana. After Malhotra spoke out and was ostracized from the ministry, Thompson supported her, prayed for her, and provided her with counsel, even though Malhotra …