---
Evangelical Fellowship of India panel responds to Pew research as annual tally of religious freedom violations gets released.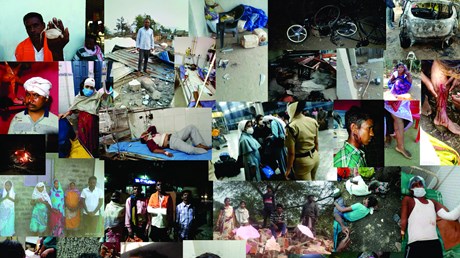 Christians in India are seeking to square conflicting research on communal tensions in their country.
About 100 Christian leaders from across the subcontinent attended an online consultation last month hosted by the Evangelical Fellowship of India (EFI) to discuss the findings and ramifications of a recent landmark report by the Pew Research Center, entitled "Religion in India: Tolerance and Segregation."
A panel of seven leaders convened by EFI, which represents 65,000 churches and hundreds of Christian organizations across India, discussed the strengths and weaknesses of the report's methodology and engaged attendees in Q&A on Pew's findings on tolerance, segregation, religious beliefs, identity, nationalism, and more. Indian Christian sources previously told CT the report offered quantitative validation of their lived experience.
While the report surveyed about 30,000 Indians nationwide across six faiths and 17 languages, including about 1,000 Christians, the EFI panel wished the sample size had been even larger—given their nation's 1.38 billion people and its size and diversity—and thus better able to examine regional differences in complex issues.
Their biggest area of disagreement: the level of communal tensions between India's majority Hindus and its Christians, Muslims, and other religious minorities.
Pew found 9 in 10 Indian adults say they feel very free to practice their religion, while 8 in 10 say respecting other religions is very important to their own faith as well as to being truly Indian. Yet Pew also found a fair amount of support for religious segregation. For example, a third of Hindus in India would not be willing to accept a Christian as a neighbor, and …