---
In India, Christian volunteers didn't wait for churches when COVID-19 hit. The resulting Love Your Neighbor Network offers lessons for believers in other countries suffering second waves.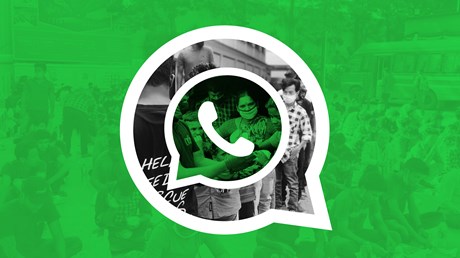 Amid the harrowing stories of COVID-19 carnage in India, hundreds of Christians across the country have volunteered via the Love Your Neighbor Network, an organic lay-led effort that has brought relief and comfort to tens of thousands of Indians impacted by the pandemic.
In May 2020, during the world's largest nationwide lockdown, Rahul George, an entrepreneur in Bengaluru and founder of the network, was stirred to do something when he saw visuals on local media of daily-wage migrant laborers walking back to their villages without any means of sustenance and support.
"The images kept haunting me," he told CT. "I was angry and depressed, often looking at the little children who were accompanying their parents and thinking of my own children and if I was a migrant worker myself."
On March 24, the Indian government had announced a three-week nationwide lockdown, giving its 1.38 billion people only four hours' notice. This severe step, which ended up being extended for two weeks, was viewed as a "human tragedy" by media outlets as it left millions of daily-wage migrant laborers without work overnight.
Along with their families, the migrants were forced to leave locked-down cities and return to their home villages on foot since public transportation was not available. Many collapsed and died on the road as they battled starvation and fatigue while walking hundreds of miles.
George reached out to his contacts and asked if they could join together to help people in need. As often happens in India, a group was formed on WhatsApp. Within two days, it grew to 256 members—the maximum number allowed by the social media platform.
"This is the first time we had organized anything like …