---
As the US census charts a decade of dramatic changes, two congregations have lived it.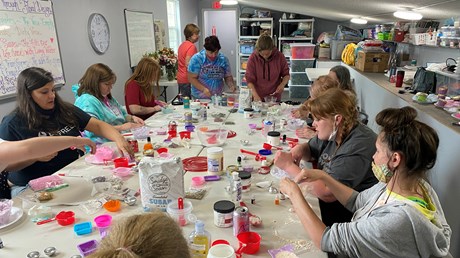 Matt Friend is a proud native of Charleston, West Virginia. But the lead pastor of Bible Center Church will admit that the city has changed.
"There's definitely a lot less traffic now," he said.
His home city has the dubious distinction of being the fastest-shrinking city in the United States, according to the US Census. In 1960, Charleston had a population of 85,796. The city has gotten smaller every decade since and now has fewer than 50,000 people.
Preliminary census data released in April suggests that other areas across the country are suffering similar declines. While the American population grew over the last decade, the rate of growth is the slowest since the Great Depression: only 7.4 percent. Three states—West Virginia, Mississippi, and Illinois—lost population since the last time the federal government did its official decennial count. Ten more states saw less than 3 percent growth.
The full census report, scheduled for release in August, is expected to show the results of declining birthrates, life expectancy, and immigration. In the places that have been hardest hit, though, local churches have long seen the impact of demographic decline.
Friend says he can remember as a child going to downtown events like the Charleston Sternwheel Regatta and navigating crowds of tens of thousands. "It wasn't New York City, but to go downtown Charleston might as well have been New York City for me as a kid. Now it's not that way at all," he said.
The nondenominational Bible Center Church began to notice the effects of the change in the community on the church in 2008, after lax regulation of housing mortgages caused a banking crisis and then a financial crisis. Fossil-fuel industry …