---
The current crisis has led faith groups in Atlanta and beyond to see the market as part of their ministry.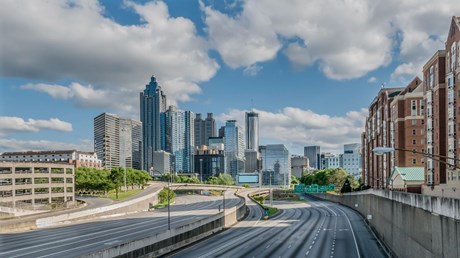 When Rev. Herman "Skip" Mason was transferred in 2019 to pastor West Mitchell Street Christian Methodist Episcopal (CME) Church in downtown Atlanta from Augusta, Georgia, he never imagined that two years later he would still be looking for affordable housing in his hometown and forced to commute over 100 miles every week.
This summer, with home prices continuing to climb during the pandemic, the Atlanta native learned that Bishop T. D. Jakes, pastor of The Potter's House in Dallas, was behind an effort to develop affordable housing at a former military base nearby.
"I'm a pastor and an educator, so I have a limit as to what I can afford," Mason said in an interview with CT. "T. D. Jakes, come on and build your affordable housing!"
Jakes and his real estate company were approved by the McPherson Implementing Local Redevelopment Authority (Fort Mac LRA for short) to buy approximately 94.5 acres of former historic Army base Fort McPherson for a mixed-used development.
"My cultural fluency results from having grown up in a community like the Atlanta communities surrounding Fort McPherson," said Jakes in a press release in which the pending purchase was announced. "In my travels across all of America, I see too many Black and Brown working-class people still falling victim to the continued gentrification of our neighborhoods."
The project is one of several in Atlanta where faith leaders are investing in affordable housing for the sake of their communities. Across the country, churches with property in prime locations are turning over one block, one building, one lot at a time through movements like "Yes in God's Backyard" in California. Atlanta-area …