---
Christian Aid Ministries asks for prayer as families of 16 Americans and one Canadian state, "God has given our loved ones the unique opportunity to live out our Lord's command to love your enemies."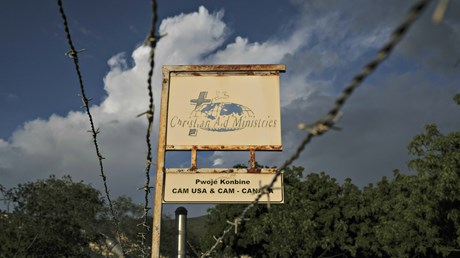 PORT-AU-PRINCE, Haiti — A US religious organization whose 17 members were kidnapped in Haiti asked supporters on Friday to pray and share stories with the victims' families of how their faith helped them through difficult times as efforts to recover them entered a sixth day.
Ohio-based Christian Aid Ministries issued the statement a day after a video was released showing the leader of the 400 Mawozo gang threatening to kill those abducted if his demands are not met. Haitian officials have said the gang is seeking a $1 million ransom per person, although they said it wasn't clear if that includes the five children in the group, the youngest being 8 months old.
"You may wonder why our workers chose to live in a difficult and dangerous context, despite the apparent risks," the organization said. "Before leaving for Haiti, our workers who are now being held hostage expressed a desire to faithfully serve God in Haiti."
The FBI is helping Haitian authorities recover the 16 Americans and one Canadian. A local human rights group said their Haitian driver also was kidnapped.
"Pray that their commitment to God could become even stronger during this difficult experience," Christian Aid Ministries said.
The video posted on social media shows 400 Mawozo leader Wilson Joseph dressed in a blue suit, carrying a blue hat and wearing a large cross around his neck.
"I swear by thunder that if I don't get what I'm asking for, I will put a bullet in the heads of these Americans," he said in the video.
He also threatened Prime Minister Ariel Henry and Haiti's national police chief as he spoke in front of the open coffins that apparently held several members of his gang …