---
Shawn Smucker's latest novel explores the burden of unresolved regret and the healing power of sacrificial love.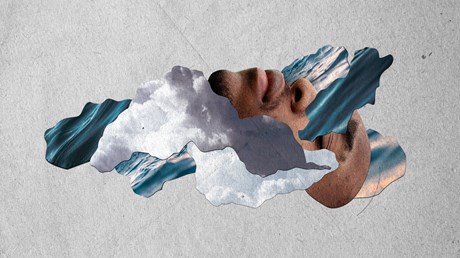 Paul Elias is dying.
The mass growing inside his head is beyond the ability of his doctor to treat, and he will be dead sometime between "anytime and three weeks." It's a burden he chooses to carry alone, not revealing it to anyone. In addition to his terminal diagnosis, he is faced with the unsettling fact that when he is gone, there will be no one to care for his flighty 11-year-old granddaughter, Pearl, for whom he is the sole guardian. Even more unsettling is the fact that she's been disappearing while reporting strange visits from a silver-haired woman no one else can see, who asks for help finding something she's lost.
Until now, Paul has successfully fled and barricaded himself from his painful past. But confronting his mortality and Pearl's need for a guardian forces him to return with her to Nysa, the town where he grew up, and where Mary, his wife and Pearl's grandmother, drowned in a lake 40 years prior. What will they find there? Will someone from Paul's past be able to care for Pearl when he's gone? Will painful memories resurface, awakened by a familiar place? And will he finally find the peace that's eluded him since his wife died?
The Weight of Memory is the third novel Shawn Smucker has written for an adult audience, following Light from Distant Stars (winner of the 2020 CT Book Award for Fiction) and These Nameless Things. In these books, as well as two young adult novels, Smucker seamlessly weaves together elements of suspense and magical realism to explore the psychological baggage of his characters. The past is a prison for so many of them, a parade of Jacob Marleys burdened by chains of regret. Much of the suspense arises from the winding paths …