---
Such statements that bridge faiths are rare, based on my two decades working on religious freedom. Christians need to make more.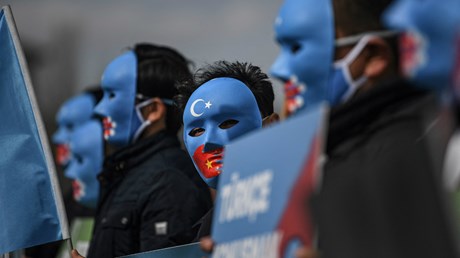 While headlines focused on intra-Baptist fights during the recent Southern Baptist Convention (SBC) in Nashville, many commentators overlooked a remarkable resolution advocating for Uyghur Muslims in China.
With Resolution 8, Southern Baptists joined Pope Francis in highlighting the abuses suffered by Uyghurs but went a step further by labeling their persecution as genocide.
Uyghurs are an ethnolinguistic group, predominately Muslim, found in the western Chinese province of Xinjiang. Chinese atrocities specifically targeting Uyghurs and other traditionally Muslim ethnic groups are well documented. These abuses by China were a rare area of agreement between the Trump and Biden administrations, with both labeling the Chinese persecution as a genocide.
In Nashville, among resolutions dealing with sexual abuse and electing a new SBC president, the 15,000 delegates or messengers considered Resolution 8: "On the Uyghur Genocide." It cited "credible reporting from human rights journalists and researchers" which "concludes that more than a million Uyghurs, a majority Muslim ethnic group living in Central and East Asia, have been detained in a network of concentration camps in the Xinjiang Province."
Griffin Gulledge, a Ph.D. student in systematic theology at Southeastern Baptist Theological Seminary, drafted the resolution. He became outspoken after watching videos of Uyghurs chained and shackled. "China is committing one of the grossest acts of human rights violations in modern history," he wrote on Twitter, "and we aren't saying a word because it financially benefits most of the rest of the world."
Gulledge's resolution built the biblical case for Christian human …