---
Even during a pandemic, we have a duty to anticipate God's goodness.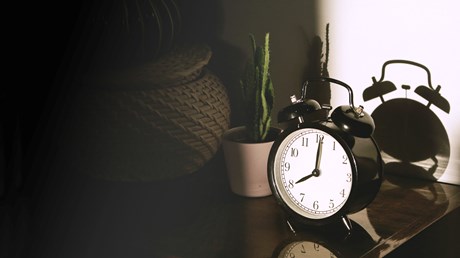 The first thing to go was the trip she'd earned to Boston. Then it was her summer internship at the local theater company, followed by the business course she wanted to take for college credit. Eighteen months of disappointments finally spilled over last week as my 17-year-old and I were discussing a potential graduation trip. "Mom," she interrupted, her voice quavering ever so slightly, "I can't talk about this. I can't handle getting excited. It just hurts too much when things get canceled."
My daughter's comments reminded me of the pandemic's collateral damage: the ability to dream, plan, and hope for the future.
As Christians, we believe hope is an important part of our shared faith as well as our personal walk. But Scripture suggests something more radical: Hope is not the privilege of the naturally optimistic; it is the responsibility of all who believe. Hope is the means by which we align not simply our plans but also ourselves with God. It is how we move toward the future he is preparing for us in order to join him there.
Perhaps the most-often quoted (and most misunderstood) passage about looking to the future with hope is Jeremiah 29:11, "'For I know the plans I have for you,' declares the LORD, 'plans to prosper you and not to harm you, plans to give you hope and a future.'"
Christians often interpret this as a blanket promise that "good things are right around the corner." If we just keep a positive mental outlook, we can know that God has #blessings in store.
But contextually, this promise is given to the Jews recently exiled to Babylon. The faithful remnant had heeded Jeremiah's warnings to submit to …