---
She led a congregation in a denomination that doesn't believe in women in leadership, fostered more than 1,000 children, and sang the music that God taught her to play.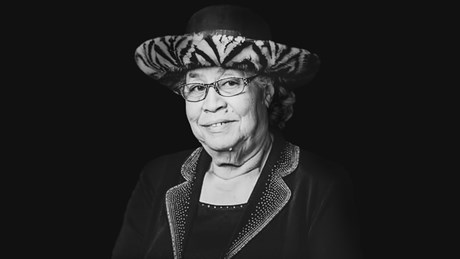 Thelma Battle Buckner learned to play piano in dreams.
She took one lesson as a child, but then the teacher left, and she prayed for help. She received visions in her sleep of her practicing—lessons from God, as she understood it—and quickly learned "Jesus Loves Me," "How Great Thou Art," and "Just a Closer Walk With Thee."
Later, when she played for her father's Pentecostal revivals, and later, when she and her children performed for Minnesota Lutherans and on the public radio show A Prairie Home Companion, and still later, when she pastored a Church of God in Christ congregation in St. Paul even though the denomination does not believe that women should lead churches and neither did she, she would apologize for her limited skill.
But then she would say, "Don't blame me if I can't play any better. God taught me."
Buckner always recognized her own limitations and God's call on her life to rise above them. She responded to God with worship, thanksgiving, and work—and urged those around her to do the same.
"I will always serve the Lord," she sang in one of the gospel songs she wrote herself. "And let me tell you why / He has given me strength in trouble / My guiding light in the sky."
Buckner died on June 11 at age 89.
The Gospel Temple Church of God in Christ in St. Paul will celebrate her life with music on Wednesday. She will lie in state in the church on Thursday. And she will receive a homegoing service on Friday.
From a long line of fervent Pentecostals
Buckner was born to Nathan and Bessie Wainwright Battle in Racetrack, Mississippi, on April 26, 1932. Her parents were sharecroppers and partners in Pentecostal ministry, …