---
As general superintendent, he brought women and minorities into leadership, added "compassion" to the denomination's constitution, and set ambitious goals for church planting.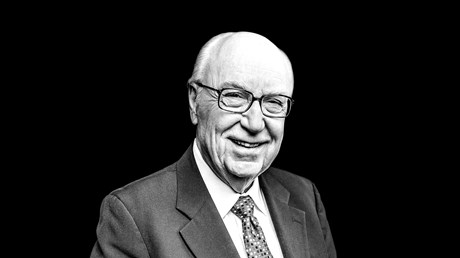 Assemblies of God leader George O. Wood, who encouraged expansive growth in the Pentecostal denomination through a commitment to diversity, conservative doctrine, and church planting, has died at the age of 80.
Wood served as general superintendent of the General Council of Assemblies of God from 2007 to 2017. In that decade, the denomination grew to a record 3.24 million members, and cumulatively added more than 660 congregations, according AG News. And the Assemblies grew more diverse—both in the pews and at the leadership level, as Wood worked to make sure more women, minorities, and people under 40 had prominent roles in directing the denomination's future.
When he began as general superintendent, the executive presbytery was made up of 14 white men. When he left, it had expanded to 21 seats, with seven occupied by racial minorities and two by women. The denomination itself—historically white—was about 42 percent minority when Wood retired.
"He had a unique ability to open doors for young people, women, and ethnic minorities by providing them a meaningful seat at the table," Doug Clay, Wood's successor as general superintendent, told AG News. "That has been a major force behind our growth in each of those areas."
Wood, for his part, attributed his vision to the Pentecostal tradition of being flexible when it is important to be flexible and firm when it is important to be firm.
"We have been flexible when it comes to culture—music, dress, pulpit attire," he told Religion News Service in 2013. "While remaining consistent on that which has not changed, which is doctrine."
George Oliver Wood was born to missionaries George Roy Wood and Elizabeth …