---
Scripture portrays young women not as their father's pets but as pillars in God's kingdom.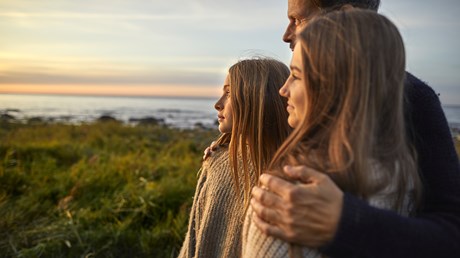 Last week, CCM artist Matthew West debuted a new single at the Southern Baptist Convention's annual meeting in Nashville. Unlike his other hits, West's latest offering is a satirical take on a piece of advice common among evangelicals: "Modest Is Hottest."
Written as a letter from a father to his daughters, West croons:
Modest is hottest, the latest fashion trend
Is a little more Amish, a little less Kardashian
What the boys really love is a turtleneck and a sensible pair of slacks
Honey, modest is hottest, sincerely, your dad.
Response to the song was swift. Some loved and shared it widely, while others critiqued what they saw as underlying themes of misogyny and the policing of women's bodies. There are plenty of reasons to object to the phrase "Modest is hottest." But this particular song has less to do with modesty and more to do with the challenges and insecurities that modern dads face as their daughters mature.
"My daughter's [sic] might actually disown me after this one," West joked in a Tweet announcing the music video. "It's for all of the fathers out there whose daughters are joining TikTok and starting to date. The struggle is real."
In the opening shot of the video, the West daughters sit on the couch wearing shorts, legs fully exposed, and continue doing exactly what they want to do despite their father's singing in the background. They lay out in the sun, make online dance videos, style a tank top, and roll their eyes when dad claims that "what the boys really love is a turtleneck and a sensible pair of slacks."
Obviously, this is not what "the boys" love. It is what boys who have become fathers …