---
CCCU schools are facing intense pressure. But it's an opportunity, not a siege.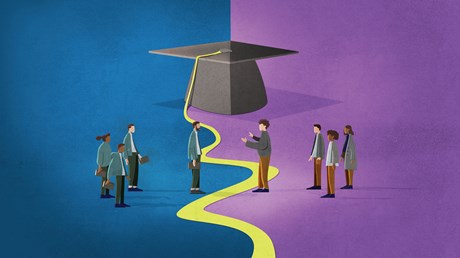 "Please note:" the announcement for the protest vigil warned, "Prayers will be offered and certain testimonies may include dimensions of God and religion. If this is triggering for you, take any precautions you need."
The protest was led by students at a Christian college, where one would hope that "dimensions of God and religion" would be both commonplace and triggering (of reproof, correction, and instruction in righteousness).
Student protests are not reliable indicators of institutional health. But in this case, the fliers and tweets promoting the student protest vigil at Seattle Pacific University (SPU), a member of the Council for Christian Colleges and Universities, are an indication that something has gone awry.
The candlelight vigil was held to protest the SPU Board of Trustees' decision not to abandon its positions on human sexuality. The school's "Employee Lifestyle Expectations" bar "sexually immoral behavior which is inconsistent with Biblical standards." A "Statement on Human Sexuality" spells out what those biblical standards are. At 758 words, the human sexuality statement is a robust model for other Christian organizations. It's not a list of dos and don'ts, but rather a robust theological framework affirming human creation in the image of God and "renounc[ing] the equation of sexuality with genital sex alone."
Of course, most attention these days is on the statement's affirmation that God intends sexual experience to be celebrated only between a man and a woman in the covenant of marriage. An adjunct nursing instructor sued the university in January, saying he was denied a full-time position because …