---
The author of the book behind the new film 'Just Mercy' shows the church a way forward.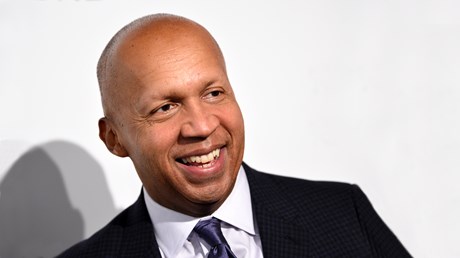 Since 1973, 166 people in the US have been exonerated from death row. In 2018 alone, wrongly convicted people lost more than 1,600 years of their lives behind bars. Many exonerated individuals never received any form of reparations. One man, Anthony Ray Hinton, spent 30 years on death row for a crime he did not commit. Though he was exonerated with the help of the Equal Justice Initiative in 2015, Hinton has not received an apology from the state, or from anyone involved in his prosecution, for the years stolen from him.
The film Just Mercy, which releases January 10, provocatively beckons all—especially the US church—to confront the unjust nature of our nation's criminal justice system. The film provides a sobering glimpse into how race, class, and systemic sin inform culpability and judicial verdicts. Revolving around the faith-rooted activism of Bryan Stevenson (played by Michal B. Jordan) and the creation of the Equal Justice Initiative (EJI), Just Mercy recounts the tragic story of Walter McMillian (Jamie Foxx). McMillian, or Johnny D., was an African American who owned a lumber company in a small Alabama town and was framed for the murder of Ronda Morrison—an 18-year-old white girl.
The film chronicles Stevenson's graduation from Harvard Law School and move to Montgomery, Alabama, where he opens a law firm that provides legal defense for those awaiting execution on death row. McMillian's case was one of the first, and most difficult, cases of Stevenson's career. Just Mercy illuminates Stevenson's relentless pursuit of truth and justice, commitments that led Archbishop Desmond Tutu to knight Stevenson as "America's Nelson Mandela" and enabled EJI to successfully …