---
A healthy love of country looks backward and forward, recognizes triumphs and failures, and flows from the head and the heart alike.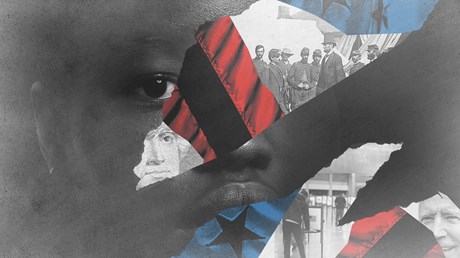 In the pre-dawn hours of May 15, 1918, Private Henry Johnson was pulling sentry duty with Private Needham Roberts in a French trench that faced the German line just west of the Argonne Forest. Johnson and Roberts were members of the 369th Infantry Regiment from New York. The 369th, known as the "Harlem Hellfighters," was an African American regiment, one of the first led by Black officers and NCOs in the US Army. The regiment had joined the French line as replacements, and its soldiers were given French equipment to face German front-line veterans of four years of trench warfare.
At 2 a.m., Johnson and Roberts heard German trench raiders clipping wire, preparing to surprise the Allied troops, spread mayhem, and seize prisoners in hopes of gathering intelligence. Johnson started throwing grenades into the darkness, toward the sound of the Germans, while Roberts ran back to the main line to alert the French. In the melee that followed, Johnson expended all of his grenades and grappled with the Germans in hand-to-hand combat, armed with a 14-inch bolo knife. He killed four Germans, plunging his knife into the head of one of them, and wounded 20 more, all while sustaining over 20 gunshot wounds. He also saved the severely wounded Roberts from being taken prisoner.
From then on, the 369th never lost a man to capture. It endured more uninterrupted combat time than any American regiment in the war, and its fighters were the first to reach the Rhine. Johnson and Roberts were also the first American privates to receive the Croix de Guerre from the French government in World War I.
But when Johnson returned home to Jim Crow America, his discharge papers did not mention anything about his combat record. He received no disability …