---
How has the 3.2-million-member denomination avoided decline?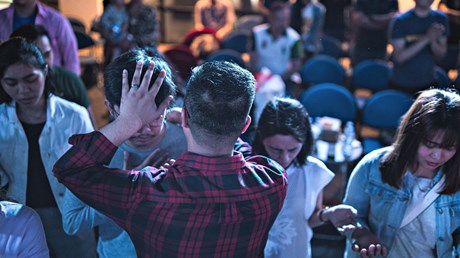 At most denominational conferences these days, leaders have to recognize and reckon with the challenge of continued declines in membership. But for the US Assemblies of God (AG), which drew 18,000 registered attendees to its General Council meeting in Orlando last week, it's a different story.
The largest Pentecostal denomination, the Assemblies of God has been quietly growing for decades, bucking the trend of denominational decline seen by most other Protestant traditions.
At three million members, the Assemblies of God is far outsized in the US by groups like the Southern Baptist Convention, which is more than four times as large. But in many ways, the Assemblies of God provide can a case study for what many Southern Baptists—and really, all Christians—want to see: steady and sustainable growth.
It's difficult to pinpoint exactly why the Assemblies of God has continued to increase over the past 15 years. Research shows that membership of the Assemblies of God has become more politically conservative and more religiously active today than just a decade ago, but its own numbers indicate that it has achieved incredible racial diversity—44 percent of members in the United States are ethnic minorities. A confluence of these trends may be factors in its ability to keep its numbers up.
Compared to the two largest denominations in the United States—the Southern Baptist Convention and the United Methodist Church—the Assemblies of God has always been outnumbered. In 2005, there were about 16.3 million Southern Baptists in the US, by the denomination's own tally, and nearly 8 million United Methodists. At the time, the Assemblies of God reported 2.8 million members. …