---
The college is looking into "deeply troubling" allegations from victims who say its procedures were "enabling on-campus rapes."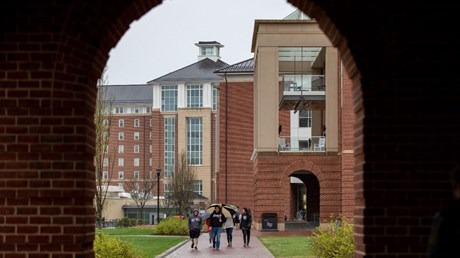 A new lawsuit against Liberty University claims the Lynchburg, Virginia-based evangelical Christian school has "intentionally created a campus environment" that makes sexual assaults and rapes more likely to occur.
The complaint points a finger at the "weaponization" of Liberty's student honor code, known as the Liberty Way, which it claims makes it "difficult or impossible" for students to report sexual violence. It also claims such violence, particularly by male student athletes, was excused while the women who reported it faced retaliation.
In a written statement, Liberty University said it was looking into the allegations, which it called "deeply troubling, if they turn out to be true."
The suit, brought by 12 women who chose to remain anonymous, was filed Tuesday in the US District Court for the Eastern District of New York and first reported by ABC 13 News in Lynchburg. The women are said to include former Liberty employees and students and one woman who attended a summer camp on the school's campus as a minor.
Liberty was aware its "policies and procedures, as written and implemented, were enabling on-campus rapes," according to the lawsuit.
Some of the women, all identified as Jane Doe in the suit, allegedly were discouraged from reporting they had been assaulted because they were told they would be disciplined for violating the Liberty Way, according to the lawsuit.
Some women who reported their assaults to Liberty's Title IX office or campus police allegedly were subjected to investigations that presumed they had consented to sex unless they could prove otherwise, the suit said.
Some allegedly were fined or penalized under the honor code, which …